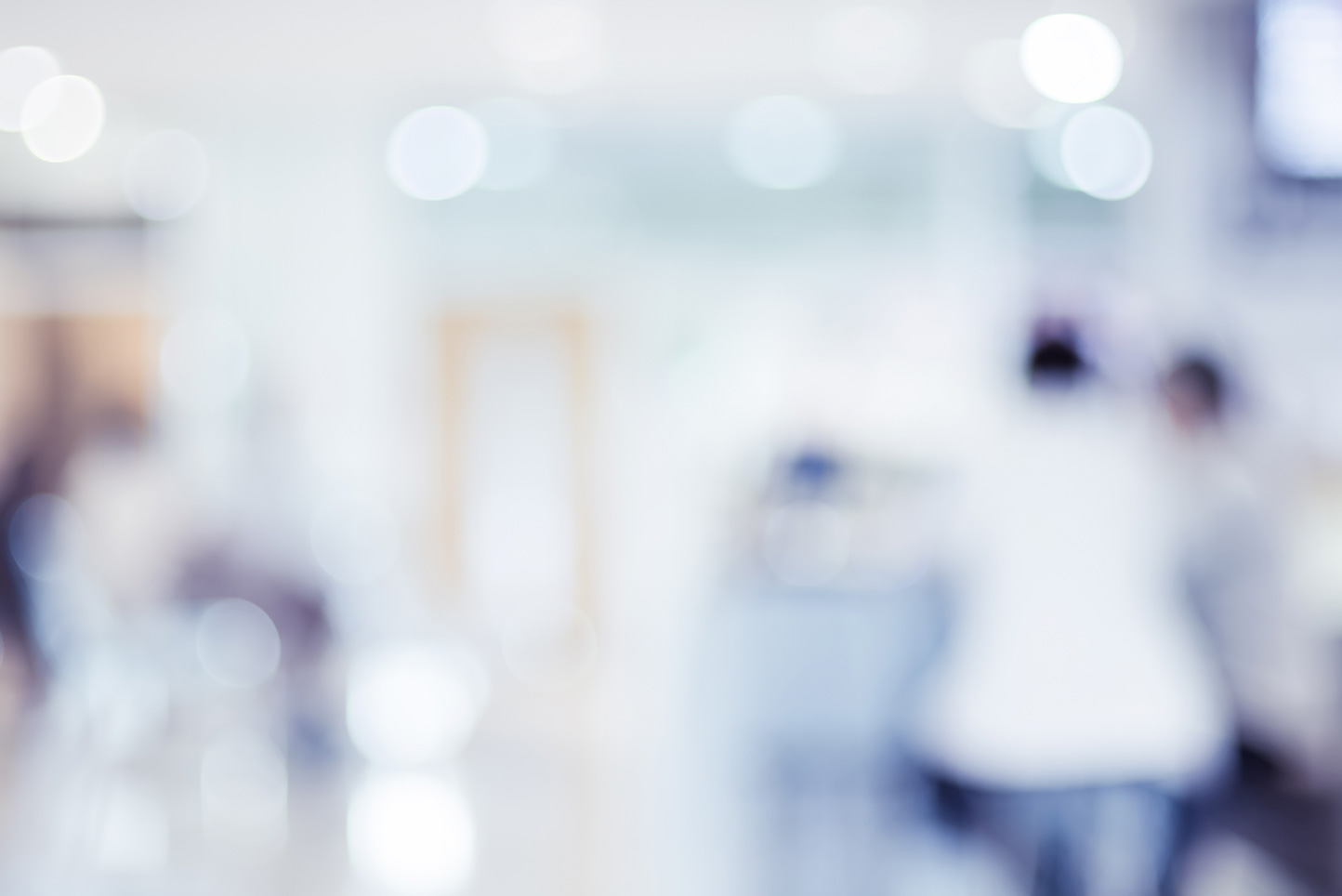 The news of the death of Keith Ashcraft came as a shock to those who had the pleasure of seeing him at the recent 50th anniversary meeting of the American Pediatric Surgical Association (APSA), the organization that he helped shape as its president from 1996 to 1997. His professional achievements were summarized in a recent message to the APSA membership.
A fixture in the Kansas City medical community, he was respected in the pediatric surgical community as being one of a vanishing breed of pediatric surgeons who practiced cardiac surgery, a group that included his lifelong professional partner Thomas Holder and Robert Allen of Memphis. Holder and Ashcraft were the cornerstones of one of the premier training programs in the field at the Children's Mercy Hospital. Ashcraft became program director in 1994 after Raymond Amoury stepped down from the position, remaining in the post until his retirement in 1999.
Holder and Ashcraft were co-editors of Pediatric Surgery (first edition, 1980). Aside from being contained in a single volume, Holder and Ashcraft (as it came to be known) had the reputation of being the book that trainees needed to study to prepare for their board exams. Because it was readable it was also the version that was recommended to students and residents who were serious about learning more about the discipline.

Ashcraft was responsible for the clarity of writing and its reputation for being both concise and comprehensive. In an oral interview conducted by Whit Holcomb for the American Academy of Pediatrics, Holder spoke on the origin of the book, which published its seventh edition this year.
It was the publishing descendant of Robert Gross's authoritative text, The Surgery of Infancy and Childhood (1953), itself the direct offspring of his and William Ladd's iconic book, Abdominal Surgery of Infancy and Childhood (1941). W.B. Saunders, the publisher of both books, couldn't get Gross to write another edition. Moreover, they couldn't get their preferred author, C. Everett Koop, to take on the project.
Saunders then approached Holder. Ashcraft had joined his practice at Mercy, the continuance of a long association that began at the University of Kansas where Holder had first met Ashcraft as a medical student, then trained as a resident in surgery and a fellow in pediatric surgery. They had written several papers together, so Holder knew of his partner's talent as a writer. Ashcraft's family published and edited the Hillsboro (KS) Star, so he was familiar with every phase of the newspaper business, including editing stories that held interest and didn't waste space.

Holder accepted the job. Holder, who was part of the hierarchy in the Section on Surgery of the AAP and APSA, solicited his colleagues across the nation to write chapters. Ashcraft became the primary editor for the final product.
When manuscripts come in, it very soon became apparent to me that Keith was a much better editor than I. He had grown up in a family that published the newspaper in Hillsboro, Kansas so he knew what all the editorial squiggles meant. But he didn't know the hierarchy of the authors enough to be intimidated by any of them. He was merciless in his editing, but the result was a book that had more consistency in the way the chapters were written than many multi-author books. In fact, after I edited some of the chapters, he would move paragraphs around, do some cutting and pasting and it was a much better book because of him. I think the organization, choosing and contacting the authors were probably my major contributions and the tight editing was Keith's.
Not wanting to step on Gross' prickly feelings, Holder and Ashcraft decided to rename their book with the simple title, Pediatric Surgery. Today it is Ashcraft's Pediatric Surgery, an homage to the son of a small-town newspaperman whose talent for editing was passed on to his son and emerged in one of the standard textbooks in surgery. Its seventh edition came out this year, today edited by Holcomb, Ashcraft's successor as program director at Children's Mercy Hospital.
Ashcraft also had the distinction of being the model for the original logo of APSA, the pediatric surgical equivalent of Jerry West and the National Basketball Association, and Michael Jordan and his brand of basketball sneakers. Lucien Leape, who was in practice at Kansas City with Holder during Ashcraft's training as fellow in pediatric surgery in 1970-1972, needed a logo to present to the first full meeting of APSA at the Pheasant Run resort outside of Chicago in April 1970. Leape recounted the story of how Ashcraft's image came to signify APSA in his 1996 memoir of the founding of APSA published in the Journal of Pediatric Surgery .
Leape asked a medical illustrator at the University of Kansas for mock-ups that might serve as an emblem for the new organization. Most were variations on what one might expect for a pediatric society, such as an infant in swaddling in a circular or oval design. One figure caught his eye; in his words, "a surgeon in operating dress looking in a benign but determined way at an infant in a determined way at an infant he was holding in his hands." But the surgeon just didn't look authentic. "She couldn't seem to get [the surgeon] right. [He] looked wooden, and unrealistic."
Leape decided the artist needed a real surgeon as a model, and he knew someone who would be perfect for the task. He wrote:
So, one day I recruited our resident, Keith Ashcraft, to don his greens, cap, and mask, and pose for the illustrator so she could get a better idea of what it really looked like. It worked, and that became the design that the majority of the charter members voted for at the meeting.
It worked for 50 years. Ashcraft, the impromptu model, became the very model of a modern major pediatric surgeon. Respected nationally, he held every leadership position in both the Surgical Section and APSA and edited one of its major textbooks.
Ashcraft is survived by his wife Connie, four children, and seven grandchildren. Except for one grandchild, LCpl Griffin Ashcraft USMC, all of the Ashcraft family lives within five miles of Connie and Keith, a sign of a life well-lived and full of good fortune.
An epilogue to the Ashcraft legacy is the story of Francis "Lucky" Ashcraft, a barnstorming pilot of the Roaring 20's who met his end in a spectacular crash in Macon, Ga., in what was to that time the worst airplane disaster in the state's history. Like a small-town newspaper editor that smelled a good story Ashcraft sent another pediatric surgeon with a newspaper background to find a plaque that, according to family lore, marked the location of his ancestor's demise.
The story was told recently by Raymond Tubb, a writer for the local Fox television station. While at the time the disaster made news across the country, the story was forgotten until a film of the aftermath of the crash was discovered at a flea market in town.
In 1928 Lucky and his partner Buck Steele were in town performing stunts to attract visitors to an airshow that was to take place at the airfield just outside of town (today the municipal golf course). The poorly-nicknamed Lucky was throwing aerial fireworks out of the cockpit when one was blown back into the plane and ignited, sending the plane spinning onto Cherry Street, Macon's main downtown thoroughfare. It was said to have collided with the main hotel in town before crashing, killing Lucky, Steele, and a blacksmith who had been watching the event unfold. As the crowd rushed to the wreckage the sidewalk collapsed into a basement below, injuring several more and adding to the chaos. Some things you can't make up.
The small bronze plaque is embedded in the brickwork of the sidewalk near the site. In the shape of an old-fashioned airplane propeller, it is inscribed simply with the date of the event, February 18, 1928. Now facing an upscale restaurant and bar, it commemorates a minor event in a small city in central Georgia and marks a distant connection to one of the icons of pediatric surgery.

Don Nakayama MD FACS
Chapel Hill NC
Read Dr. Keith Ashcraft's obituary here.
In Memoriam Members—
Robert "Bobby" Allen
Frederico Arcari
Harry Bishop
Daniel Cloud
Alfred de Lorimier
George Dorman
Eric Fonkalsrud
Doug Hixson
George Holcomb, Jr.
Robert Izant
Eugene Lewis
Hugh B. Lynn
Arvin Philippart
Marshall Pitts
Bruce Rothmann
Richard Segnitz
William Sieber
E. Ide Smith
Earle Wrenn
In Memoriam Spouses—
Sandy de Lorimier
Nancy Filston
Pamela Hixson
Alice Holcomb
Virginia Izant
Betty Lewis
Lillion (Lee) Lynn
Joan Martin
Anita Philippart
Matilda "Til" Smith
Carol Spencer
Barbara Tunell

Hugh B. Lynn, M.D.—
Founder of the Lilliputian Surgical Society
Hugh B. Lynn, M.D., formerly of Middleburg and The Plains, Virginia, died peacefully in his sleep at his home at Shenandoah Valley Westminster Canterbury in Winchester, Virginia, on November 10, 2015, with his wife, Lillian, at his side. He was 101.
Born in Verona, New Jersey, on August 13, 1914, Dr. Lynn was graduated from Blair Academy, Princeton University, (where he played shortstop for the baseball team) and the Columbia University College of Physicians and Surgeons.
He served in the United States Army from 1941 to 1946 and attained the rank of major.
After completing surgical residencies at the Boston Children's Hospital and the Philadelphia Children's Hospital, he served as Surgeon-in-Chief at the Louisville Children's Hospital, Head of the Department of Pediatric Surgery at the Mayo Clinic in Rochester, Minnesota, and Professor of Surgery at the University of Alabama School of Medicine in Birmingham, Alabama.
He was a member of the first generation of surgeons who dedicated their careers to pediatric surgery. He pioneered a number of experimental surgeries for children born with severe birth defects and developed techniques specialized to childhood needs, many of which are still in use today.
In 1959 he convened a small group of pediatric surgeons and their spouses from around the country in Louisville to discuss their cases and share their experiences. That organization continues today as the Lilliputian Surgical Society and will hold its fifty-sixth annual meeting in 2016 in Louisville, the city in which it was born.
An accomplished horseman, Dr. Lynn foxhunted for many years with the Orange County Hunt in Fauquier County, Virginia, and served for a time on the Board of Trustees of that organization.
He is survived by his wife of seventy-five years, Lillian S. Lynn, his son and daughter-in-law, Jonathan S. Lynn and Elizabeth F. Lynn, of Warrenton, Virginia, his daughter, Michael Anne Lynn, of Lexington, Virginia, his grandaughter, Ann-Bailey Lynn Lipsett, and her husband, Peter A. Lipsett of Springfield, Virginia, his twin grandsons, Robert Wood Lynn of Brooklyn, New York, and William Duncan Lynn, of San Francisco, and two great grandchildren, Lillian Bell Lipsett and Harper Bethli Lipsett.
He was preceded in death by his eldest son, Hugh Bailey Lynn II, and his five brothers and sisters, Robert W. Lynn, Ruth Spangsberg-Soe, Paul R. Lynn, Lois L. Cohen, and William D. Lynn.
Memorial contributions may be made to the Aldie Presbyterian Church, P.O. Box 74, Aldie, Virginia 20105.
A celebration of his life will be held at Shenandoah Valley Westminster Canterbury, 300 Westminster Canterbury Drive, Winchester, Virignia, 22603, on Saturday, November 21, 2015, at 2 pm. Interment will be private.
Known for his bow ties and fondness for a good martini, he will be remembered as well for his quick wit and grammatical precision, as well as his love of reading and the company of family and friends. He was a caring physician, husband, father, grandfather, and friend. He will greatly be missed.